Description
Spark off your youthful beauty with DuoLife Beauty Care Aloes Night Cream and benefit from the blessings of the DuoLife Aloes umbrella brand.
---
DuoLife Beauty Care Aloes Day Cream means highly effective night care, which belongs to the DuoLife Aloes umbrella brand, based on highly concentrated, natural ingredients. The line of aloe facial cosmetics are products that apart from using the beneficial effects of aloe were enriched with numerous active substances synergistic with aloe or supplementary to it, enhancing the beneficial effects of the cosmetics on our skin.
The hydrating power of aloe combined with the regenerative effect of adaptogens and hyaluronic acid allowed us to create DuoLife Beauty Care Aloes Day Cream, which refreshes the skin, providing it with a proper level of hydration during the day. The cream gently mattifies the skin and hence constitutes a perfect make-up base and prolongs make-up durability. The day care of DuoLife Beauty Care Aloes Day Cream provides skin with a feeling of comfort and acts proactively against the first wrinkles, already at a very early stage.
Young age is a perfect moment for beginning mild "anti-ageing" treatment. Proper care is aimed at slowing down the ageing processes and providing skin with a radiant, healthy look for a long time.
Learn all the benefits with which DuoLife Beauty Care Aloes Day Cream supports your skin:


simple and natural composition that stimulates the genes of youth to action;

restoration of fresh look of the skin (oxygenation);

damage prevention;

improvement of skin elasticity and firmness;

strengthening activity;

detoxification;
light texture with moisturising properties.
The future of your skin – our recommendation.
---
In order to enjoy fresh and youthful skin, reach out for a perfect composition of natural ingredients that activate the GENE OF YOUTH, thanks to which you will provide your skin with wonderful protection against the detrimental impact of contemporary civilisation on the condition of your complexion.
DuoLife Beauty Care Aloes Day Cream – Optimum hydration and regeneration out of concern for your skin.
The secret of perfect care

The future of your skin – our recommendation.
---
Developed under the eye of experts, the Conception of Age Preventing
draws on the beneficial properties of active substances, which oxygenate and detoxify our skin. Trust the synergy of nature and technology developed by the best specialists. The preparations act proactively on
young skin
in such a way that in the future you won't have to use radical methods to improve its appearance; these are cosmetics that will provide your skin with beauty, radiance, elasticity and prevent any visible signs of ageing for as long as possible.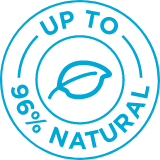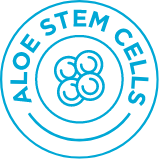 Aloe stem cells – influence biological renewal of the skin by strengthening, regenerating and protecting it. The skin becomes nourished and oxygenated.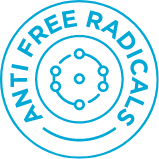 Anti free radicals – creation of free radicals is triggered by multiple factors. The main ones include: stress, polluted air, artificial food additives and medicines. The answer to free radicals is adaptogens, which are efficient antioxidants in terms of reducing the creation of free radicals.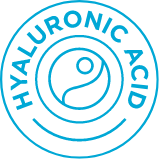 Hyaluronic acid – called the elixir of youth. Hyaluronic acid helps the skin keep its perfect appearance. It inhibits the ageing processes in the skin, improves its elasticity and rejuvenates it.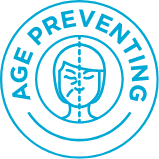 Conception of Age Preventing – system of skin regeneration based on an original conception that slows down the process of young skin ageing – Age Preventing. The conception developed by technologists is based on preventing signs of skin ageing at a very early stage, when the process of cell renewal is still short enough and does not disturb the regenerative functions of our skin. The composition of properly combined ingredients and its application to young skin significantly slows down its ageing.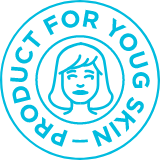 Product for Young skin – with time, the needs of your skin change dynamically. Young age, when we can still counteract the appearance of wrinkles and not eliminate their effects, is the best time to start an early anti-ageing treatment.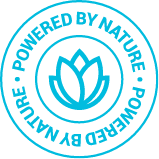 Powered by nature – the Aloes Beauty Care line is based on natural product ingredients, drawing from them what is best for our skin.
Read about the active ingredients of the product: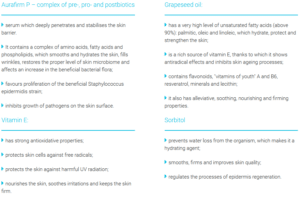 Do you know what distinguishes DuoLife Beauty Care Aloes Day Cream?
very high naturalness index – 96%

addition of aloe stem cells

(Aloe Barbadensis Callus Extract). It is an active substance rarely seen on the cosmetic market. Aloe stem cells are technologically advanced natural ingredients that restore skin balance.
enriched with many active substances, the creams act

synergistically with aloe

, which enhances its beneficial effect;
the cream acts on young skin in a way that

minimises the need to use radical methods to improve its appearance

the product

guarantees that the skin will stay radiant, elastic

and with no visible signs of ageing for as long as possible.
The following ingredients were used in the product:
• stem cells
, technologically advanced natural ingredients that restore skin balance;
• echinacea purpurea (which is an adaptogen) extract
. Adaptogens are unique plants that positively influence the state of our organism. They help improve stress resistance. Echinacea activates the processes of cell regeneration, stimulates the process of collagen production and protects it against the harmful effects of UV radiation.
• stevia extract
, which has splendid hydrating properties. It is estimated that it hydrates five times better than the most often used moisturising cosmetic ingredient, i.e. glycerine.
•
fully natural oils:
hemp oil
and
rice oil
in a day cream
• low molecular weight hyaluronic acid
, which penetrates the skin and deposits even in its deeper layers;
• no substances that are unwanted or disliked in cosmetics,
such as PEG, dimethicone, phenoxyethanol, polyacrylates derivatives.
See educational video
---
See the promotional video
---