We have been connected by passion, enthusiasm and our common goal.
We have always tried to be one step ahead. In 2012, having verified the market trends, we could not be indifferent to the dynamic growth of the continuously developing wellness market, both in Poland and the world. The decision about further development and creation of the brand dedicated to this line of business was quite natural. Thousands hours of work spent by groups of experts and specialists in different disciplines, numerous consultations and the common goal resulted in creating a very exceptional product: DuoLife Day and DuoLife Night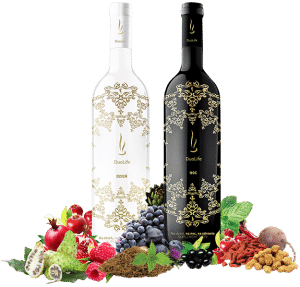 Our mission
IMPROVING THE STANDARD AND THE STYLE OF LIVING OF ALL THE PARTICIPANTS OF THE PROJECT.
Why RESIDUAL INCOME?
Answer one question: If you stopped working today, how much of your income would come to you? So you know the answer – this is not the revenue that matters, it is the ASSETS, which generate it. Through the cooperation with DuoLife our mission will become your reality!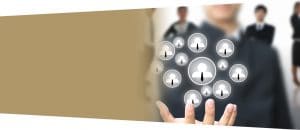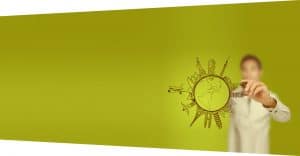 Our vision
FROM POLAND TO THE WORLD
The DuoLife dietary supplement is a unique product. Our vision is to start the distribution in Poland and then appear on international markets and ground the position of the leader, improving not only the standard of living but also the state of mind of millions of people in the whole world.
Our values
Our values are the foundation of our activity.
PEOPLE, who cooperate with us are the most important in DuoLife. Direct marketing, which is based on the relations with others, gives us the advantage and lets us reach the people who have not seen the opportunity in the business so far.
The activity of DuoLife is based on basic values such as:
Honesty – it regards us and the people we cooperate with
Reliability – 100% engagement and conscientious fulfilling of our duties
Partnership – cooperation, trust and support
Relations – the foundation and key element of our existence and development
Personal development – thanks to it, we are becoming better and better everyday
Integration – joint training events, meetings and parties.
DUOLIFE FOUNDERS

Bartosz Królikowski
President of the Board/Co-founder
Bartosz Królikowski gained his extensive experience by working in companies such as Sony Music Poland and Bank Zachodni WBK S.A. and being a co-owner, board member, managing director and proxy in multiple companies from schooling, finance consulting, property and hoteling background. Furthermore, he worked as limited partner in a law firm. He is also an investor, owner of numerous properties all over Poland. Bartosz Królikowski holds Jagiellonian University Faculty of Management Master's Degree, is a Society of Individual Stock Market Investors member, a proponent for the Institute of Practical Education (IPE) and Cashflow Certified Leader and trainer. Personal Excellence Network (sp. z o.o.) co-founder. Chairman of Supervisory Board for Live Consciously Campaign.

Piotr Pacyga
Vice-president of the board/Co-founder
Entrepreneur with over 14 years of experience. Recently owner of coaching and translation company. He has been working with network and partner marketing for over ten years. Piotr has a positive and enthusiastic outlook on life. He always follows his own way to achieve his goals. By working with MLM he further developed skills such as perseverance and target planning. Cracow University of Economics graduate. Memory and fast learning techniques trainer. Proponent for the Institute of Practical Education (IPE) and Cashflow Certified Leader and trainer. Promotor of free entrepreneurship and philosophy of taking responsibility for your life into your own hands. Personal Excellence Network co-founder.

Norbert Janeczek
Vice-president of the board/Co-founder
Successful owner and director of event, educational and health company for over 20 years. Economics graduate. Spent five years working with one of the major American telecommunication companies, where he was promoted to the highest Polish managerial position. Originator and organizer of numerous activities on the field of ecology. Live Consciously Foundation President and Live Consciously Campaign initiator – campaign promoting healthy living in a holistic meaning, presenting it as a welfare concentrated around physical, psychic, social and economic parts of living. Privately a husband, father to his two daughters. Loves travelling, healthy living and quantum physics.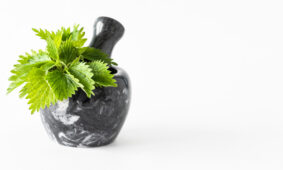 standard
Nettle is one of those plants that each of us will recognize on a walk. Less of us already know READ MORE >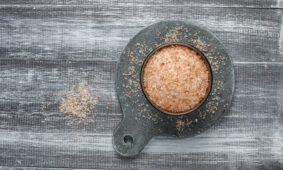 standard
How is it with this salt? We got used to this white, stone, mined in the mine. Then, as an READ MORE >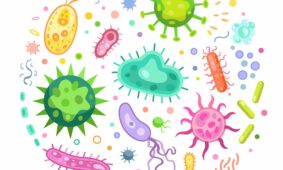 standard
The digestive tract and the processes taking place in it have a significant impact on our well-being and mood. Scientific READ MORE >
Save
Save
Save