Description

Protection up to 8h

Triple action*

Does not require the use of water

Dermatologically tested

Quickly absorbable (Soft touch)

Extremely efficient

Safe for children**

Perfect on the go

In a handy, convenient package

With a pleasant smell
DuoLife Anitbacterial Clean Hands Gel
is an antibacterial gel for hand skin care. Effectively protects – stays on hands for up to 8 hours. While most formulas are effective until the alcohol evaporates, i.e. up to 30 seconds.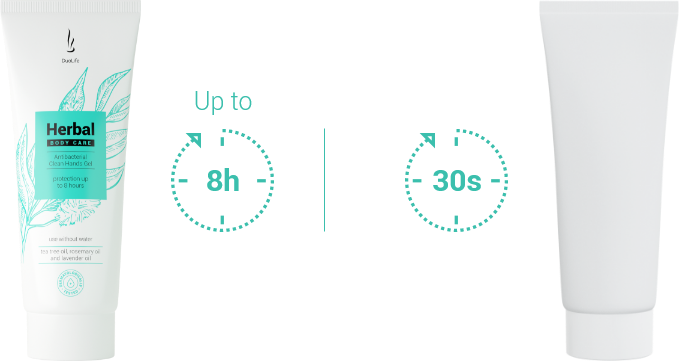 Effective triple action:
---

Antibacterial

Antiviral*

Antiseptic
Resulting from the content of 5 essential oils:
---

Lavender oil
has the following effects:
---
antiseptic
antifungal
bactericidal
antiviral

Geranium oil
has the following properties:
---
antibacterial
antiviral
disinfectant
soothing
anti-inflammatory

Rosemary oil
has the following effects:
---
antibacterial
antifungal
antiviral

Citronella oil
has the following properties:
---
antifungal
antiviral

Tea tree oil
has the following strong properties:
---
antiviral
antibacterial
antifungal
Currently recognized as one of the best natural antiseptics

Menthol
shows:
---
microbial action
pleasant feeling of coolness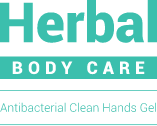 Healthy Herbal Touch
Take care of your and your loved ones'
safety.

When to use the antibacterial gel?
---
Before meals
Before and after care for the sick
Before touching the child
When traveling or after using public transport
After contact with surfaces in public places
After using the toilet
After contact with animals
After visiting the hospital
After doing housework, such as cleaning, vacuuming, garbage removal, etc.
For the curious
---
Viruses are infectious particles that are on the interface between the living and inanimate world. They have no vital functions outside a host's body, and only have the ability to multiply inside a living organism. The antiviral effect consists in damaging their structure and thus prevents them from developing.
78% of substances in the preparation are natural substances supplemented with chemical and synthetic substances. Cosmetics are a coupling of nature and science at the same time.
The preparation contains ingredients with documented medical effects.
---
*Applies to the antiviral effects of essential oils.
**Safe for children over 10 years old.