Description
Discover pure beauty with DuoLife Beauty Care Aloes Face Toner and benefit from the blessings of the DuoLife Aloes umbrella brand
---
DuoLife Beauty Care Aloe Face Toner is a toning product under the DuoLife Beauty Care Aloes umbrella brand based on highly concentrated natural ingredients. Our line of aloe face care products, in addition to the incredible properties of aloe, has been enriched with many active substances that have a synergistic or complementary effect to aloe vera, boosting the beneficial effects of the products on our skin.
DuoLife Beauty Care Aloes Face Toner combines the soothing power of aloe vera cells with the regulating action of apple cider vinegar and the nourishing action of honey extract. The product restores the natural pH balance of the skin after cleansing treatments with micellar water and cleansing gels. The toner refreshes the skin and makes it ready for better absorption of the active ingredients contained in the face cream used in the next step of care.
Remember!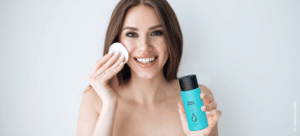 Gentle anti-aging therapy should preferably be started when you are
still young
. Proper care is aimed at reducing the visible effects of the ageing processes and providing skin with a radiant, healthy look for a long time.
The future of your skin with DuoLife Beauty Care Aloes Toner
---
Cleansing the skin is a key step in facial skin care every day as it removes any impurities and leaves the skin ready for cream application. Toning the skin is an important yet, unfortunately, neglected step in skin care. It represents a kind of balance between cleansing and care as it not only removes residual impurities and restores the pH balance of the skin, but also refreshes it, sooths irritation, and provides it with valuable nutrients.
Discover all the benefits that DuoLife Beauty Care Aloes Face Toner supports your skin with: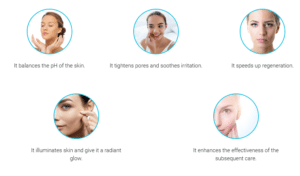 Do you know what distinguishes DuoLife Beauty Care Aloes Face Toner?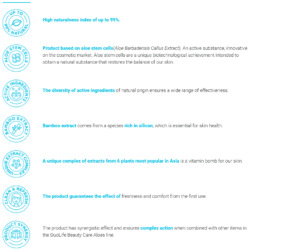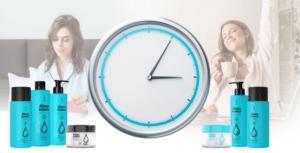 The secret to perfect cleansing and care… step by step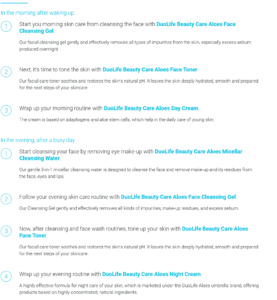 The synergy of DuoLife Beauty Care Aloe products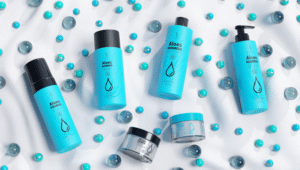 Learn more about the active ingredients of the product:
---
---
several times more powerful effects than aloe extract;
have a soothing effect and improve skin tolerance to irritating agents;
restore skin balance;
stimulate epidermis cell regeneration and improve skin protective barrier;
gently illuminate the skin by detoxifying and oxygenating skin cells;
Betaine:
---
binds water molecules to retain moisture in the skin;
makes the skin silky and soft;
soothes irritation,
soothes sore skin and redness.
Bamboo extract:
is a natural source of silicon essential for skin health;
reduces the visible effects of ageing and gives the skin a radiant appearance;
has antioxidant properties thanks to polyphenols.
Apple cider vinegar + honey extract:
---
keeps the natural acidic pH of the skin;
maintains a healthy bacterial flora, protecting the skin against free radicals;
gently exfoliates dead skin cells;
leaves the skin supple and smooth;
has a soothing effect.
Stevia extract:
has amazing moisturising properties;
is estimated to moisturise five times better than glycerine;
shows disinfecting properties and reduces the amount of sebum.
A plant complex of extracts from 6 popular Asian plants:
---
Persimmon (kaki) leaf

is a rich source of micronutrients;
scientific studies have shown that polyphenols isolated from persimmon leaf reduce the appearance of wrinkles;
diversity of phytochemicals that exhibit antioxidant activity;
Cinnamon bark

has antibacterial properties;
it brightens discolouration and evens out skin tone;
it helps eliminate eczema;
Japanese mugwort leaf contains valuable substances, such as organic acids and mineral salts;
it softens the skin and speeds up cell regeneration;
Indian chrysanthemum flower is used in folk medicine to combat skin problems;
it reduces swelling and puffiness around the eyes and has a soothing effect;
Chinese quince fruit is one of the oldest cultivated plants in the world;
it is a rich source of flavonoids;
it has antioxidant and soothing properties;
green tea leaf has been considered a source of health and youth for centuries;
the antioxidant activity of green tea neutralises free radicals to protect the skin against wrinkles, ageing, and loss of firmness and elasticity;
it helps protect the skin against the harmful effects of UVA and UVB radiation, delaying the process of photoaging, and protects against irritation and discolouration caused by ultraviolet radiation;
it inhibits the activity of enzymes that cause the breakdown of collagen and elastin, i.e. proteins responsible for the firmness and youthful appearance of the skin, and suppresses protein oxidation and glycation – one of the causes of skin ageing;
it not only promotes faster regeneration of the epidermis, but also soothes inflammation and irritation, and has a soothing effect on reddened, dry, and itchy skin.
Watch an educational video
---
Watch a promotional video
---
Aqua/Water, Propanediol, Caprylyl/Capryl Glucoside, Glycerine, Aloe Barbadensis Callus Extract, Phyllostachys Bambusoides Extract, Mel Extract, Chaenomeles Sinensis Fruit Extract, Cinnamomum Cassia Bark Extract, Diospyros Kaki Leaf Extract, Artemisia Princeps Leaf Extract, Camellia Sinensis Leaf Extract, Chrysanthellum Indicum Extract, Panthenol, Betaine, Pantolactone, Stevia Rebaudiana Leaf Extract, Sodium Cocoyl Glutamate, Glyceryl Caprylate, Polyglyceryl-6 Oleate, Sodium Surfactin, Citric Acid, Acetum, Sodium Phytate, Parfum/Fragrance, Sodium Benzoate, Potassium Sorbate
Apply product on a cotton pad and gently apply on face, neck, and cleavage skin. Avoid contact with eyes. Use after cleansing to restore the natural pH balance or for refreshment during the day.
Do not use if you are hypersensitive to any of the ingredients.